WELCOME TO BROWDER'S MARINA & CAMPGROUNDS
Over 50 years of Continuous Service to the Lake Livingston Area.
Located on the southern tip of Lake Livingston in San Jacinto County, you will find yourself in the middle of the beautiful pine trees of East Texas just an hour's drive north of Houston. Browder's Marina is the only RV Park with access to the lake and Trinity River Dam. 56 RV sites available, 37 tent sites available offering fishing, boating, cabins, convenience store, restaurant, bait, playground, restrooms/showers, and storage. Lake Livingstonno covers more than 93,000 acres and is the second largest lake completely in Texas. A fisherman's dream in native game fish.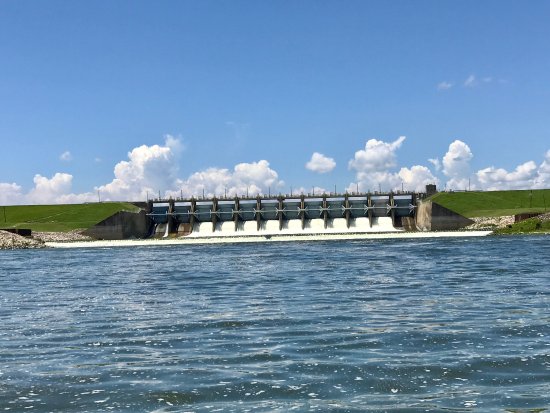 Lake Livingston Dam
Lake Level
- 130.91
Discharge - 1527
November 29, 2023 ~ 10:00 am